English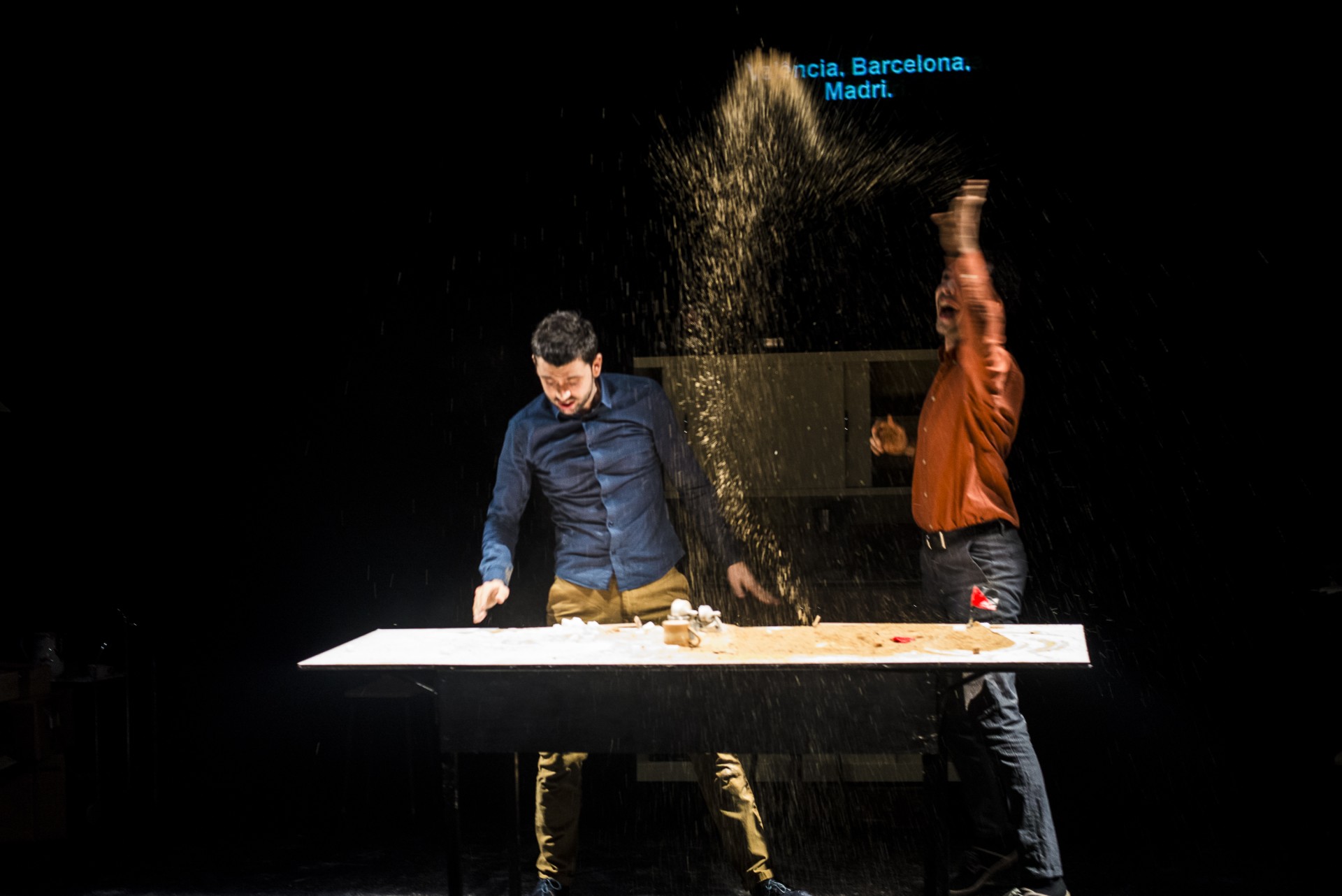 About
The Compagnie les Maladroits is a theater and object theater company, created in 2008 by a collective of four actor-directors: Benjamin Ducasse, Valentin Pasgrimaud, Hugo Vercelletto and Arno Wögerbauer.
The Compagnie les Maladroits has created five shows broadcast in France and abroad: Joueurs (2021) / Camarades (2018) / Frères (2016) / Marche (2014) / Les petites formes brèves relativement courtes (2013) / Prises Multiples (2010). They conceive punctually art projects or territory, related to the theatrical creations: À quoi on joue (2021) / Reconstitution (2014, 2015, 2017) / Glanons, ganez (2014) / Scotch (2010)
Frères
Created in 2016
Available for international tour
Surtitled version
Spain, 1936. Angel, Antonio and Dolores leave their village for Barcelona with the hope of a better world. Faced with the excitement of that summer, and the beginning of the civil war, their paths will take them farther than they could have imagined. Two brothers tell us the story of their grandfather, Angel, his brothers and his sister, in Spain at war, from Franco's coup d'état to their exile to France. Points of view, ideologies and memories are mixed in the black coffee of family memories. Coffee, we like it with or without sugar, Brothers is the bitter story of those who keep the taste of youth and utopias.
To know more
Public: 12 years old and up
Duration: 1 hour 10 minutes
Audience size: 150
Awards: MOMIX Prize 2017 (professional jury and youth jury)
Team on tour : 5 people
Minimum stage: 8m x 7m
Created at the TU-Nantes in January 2016
For any request, contact Elsa Posnic (+337 70 10 06 90 ; elsa.posnic@lesmaladroits.com)
The Compagnie les Maladroits is subsidized by the State/Ministry of Culture/DRAC des Pays-de-la-Loire and the Conseil départemental de Loire-Atlantique. It is supported by the Pays-de-la-Loire Region and by the City of Nantes. The company is a member of the association THEMAA.